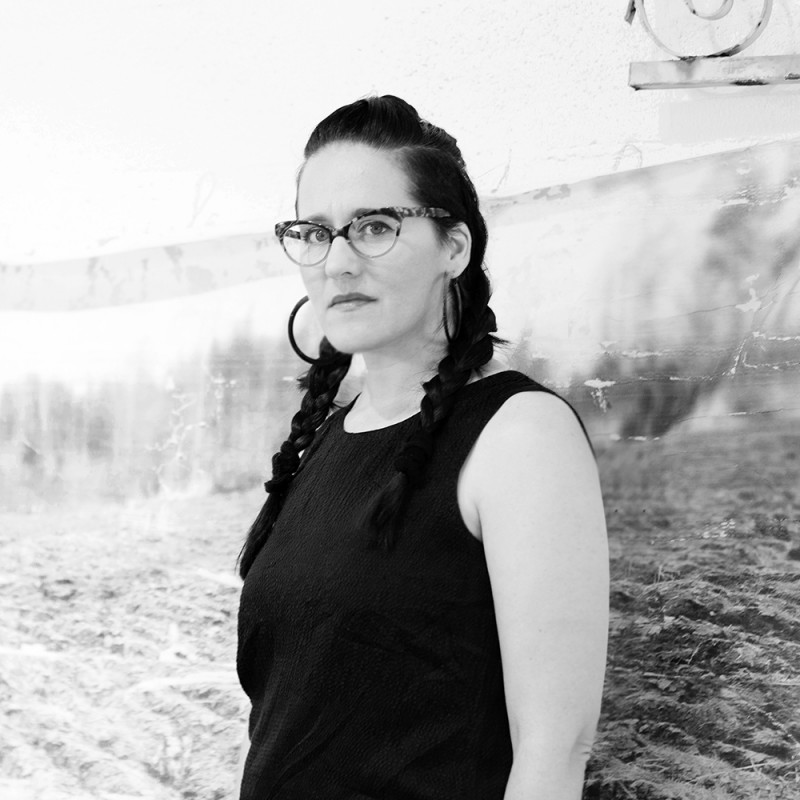 About the artist:
Anja Marais is a South African born multidisciplinary visual artist. She apprenticed with a regional landscape painter throughout her teenage years. After graduating with a B.F.A, Honours from the University of South Africa, she emigrated to the United States. Her art has since been included in solo and group exhibitions internationally. Her work is in numerous private collections and Museum collections like the Museum of Contemporary Art Miami, Kronstadt History Museum, St Petersburg Russia, Akari Museum, Mino Japan. She currently works and lives in Miami, Florida.
Marais was selected for art residencies in Japan, the Mino Art Residency; the Seoul Art Space Geumcheon Residency in Korea; Kronstadt Art Residency in St. Petersburg, Russia, the Arteles Art Residency, Finland, Ucross Art Residency, the Vermont Studio Center and the Sedona Summer Colony in the States.
She has also participated in various, esteemed programs such as the Enrique Martinez Celaya Summer Workshop (in affiliation with the Anderson Ranch Art Center). She is also the recipient of the South Florida Cultural Consortium Fellowship 2014, Florida Division of Cultural Affairs Individual Artist Fellowship 2010, the Anne Mckee Grant 2011 & 2013 and the 2009 People's Choice Award from Sculpture Key West which was curated by Shamim M Momin in 2009 and by Mary Ceruti in 2008. She participated in collaborations that were awarded the MOCA Miami Optic Nerve 2012's best short and selected for the Short Corner Film Festival at Cannes.'V'[QAV

About the work:
By unraveling the layers of embedded cultural inheritance I question the validity and transmission of its narrations. Human frailty and failure have always been the nexus of collective mimicking behaviors to cope with circumstances. Hannah Arendt said that 'events, by definition, are occurrences that interrupt routine processes and routine procedures'. There are some events that happen in life that cause a people to cross a threshold that forever changes them, whether they seek transformation or not. Uninterested in the boundary between humans and the nonhuman world, I focus on the imprints of paradigm shift events left inviolable into a milieu. Especially in landscapes with a sense of proximity to history and ancestors, that carry a mixture of impermanence and permanence and the blending of truth and myth. Is cultural inheritance the transmission of fear of what we have done to others or what others have done to us?
Anne Tschida for Knightsart.org 2015

"The interior of West Martello Tower offered a sympathetic home to Anja Marais's pair of suspended, tight-laced, full-skirted gowns.Constructed out of paper dress patterns and covered with drawings that illustrate an enigmatic folktale from Marais's native South Africa, they suavely combined feminist and other political imagery." –
Karen Wilkin for "Art in America" 2009

"The Anja Marais film I could watch forever. The character's body language, mainly her walk, keeps you wondering where she might be going and what is her intend. I could follow this character through the world wondering forever."
Rawlines Interview with curator Adela Holmes, 2013

"Marais draws upon her South African heritage and engages folklore with highly charged intellectual statements. Marais is most interested in describing simultaneity through her examinations of contradiction and synchronicity. She carefully explores the juxtapositions of human and animal, male and female, life and death, the physical and the metaphysical and weaves a story that is all encompassing in its eloquence."
Lynn Bentley-Kemp for "Irreversible" 2010

"The easy movement between the natural and supernatural is a basic assumption of African folklore. Marais uses non-traditional materials to celebrate a non- western cultural tradition. No wonder we stop and gape at these beautiful, exotic and momentarily disturbing shapes and images."
Joel Blair for "Solares Hill" 2008